Event
Why this is for you
Award-winning trainer and structured creative thinking expert Ravid Kuperberg will join us live in Athens, on February 2, 2023, to help you master creativity and develop ideas that deliver effective digital storytelling.

During a fully interactive 6-hour workshop, attendees will examine recent award-winning campaigns that have effectively made use of contemporary storytelling tools and will decode the recurring thinking patters embedded in them.

Based on these patterns, participants will then explore how they can develop new digital storytelling ideas. In other words, after each tool is presented, you will be asked to put theory into practice, on actual briefs and tasks, in order to come up with tangible ideas that you will be able to use as an effective road map at work.

During the session, you will learn, among others, how to…

Turn an abstract/complicated insight into a clear, relatable, storytelling vehicle.
Deliver a story by using existing digital resources and platforms in a new unexpected manner.
Reach more people by combining online with offline channels.
Produce engaging digital storytelling by… traveling in time.
Deliver a story that enables people to experience a truth for themselves.
Transform real-time data and insights into real-time activations that involve people and generate digital content.
Use consumers' creativity and people's desire for attention/recognition to co-create stimulating digital stories.
Exclusive training for a limited number of attendees
This workshop has been designed as an exclusive event. That's why it will only be open to up to 50 participants, so that each attendee gets as much hands-on experience as possible and there is plenty of time for discussion and practice.
Real practice over theory
Today, more than ever, you need best practices, tactics, and actionable frameworks rather than theory. So, that is exactly what this workshop with Ravid Kuperberg is about. Our trainer will help you understand the mechanics of effective, engaging storytelling and acquire a set of practical thinking tools that will enable you to deliver captivating stories.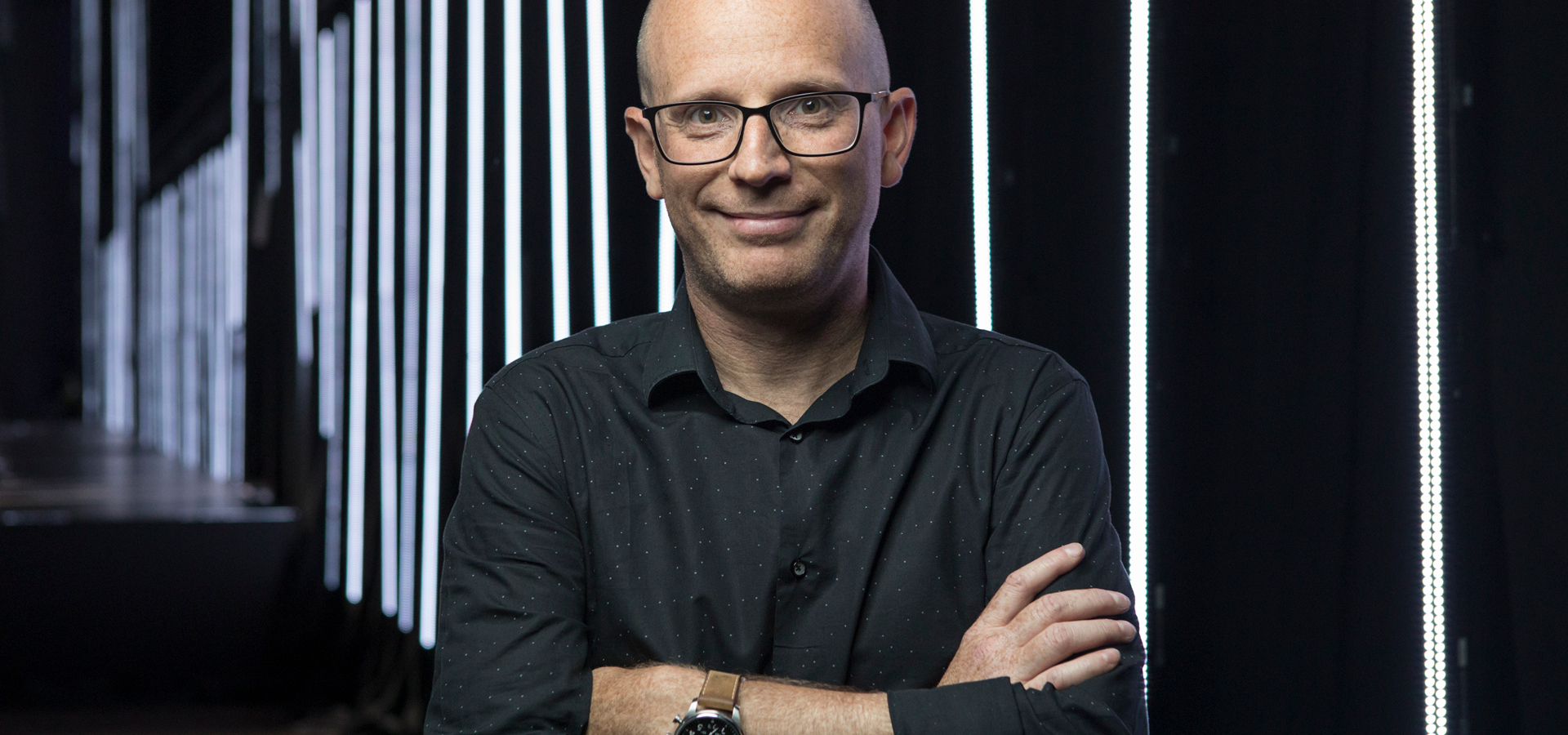 Ravid is an experienced trainer in the field of structured creative thinking and a former advertising professional with a rich background of strategic planning and creative direction roles. Working with numerous global and local advertising agencies and brands in 30+ markets, Ravid helps teams structure an efficient creative thinking process. He is a frequent speaker at international marketing conferences and advertising festivals, including multiple appearances at the prestigious Cannes Lions Festival of Creativity.
"The Super Loyalty" Option
(you save 25%)
You save 25% when booking a single or group ticket for 4 or more workshops.
1 Single Ticket per workshop: 189€
1 Group Ticket (1x3 single tickets) per workshop: 449€ (you save an extra 20%)
"The Loyalty" Option
(you save 15%)
You save 15% when booking a single or group ticket for 2 or 3 workshops.
1 Single Ticket per workshop: 212€
1 Group Ticket (1x3 single tickets) per workshop: 509€ (you save an extra 20%)
"The Take your Time" Option
1 Single Ticket per workshop: 249€
1 Group Ticket (1x3 single tickets) per workshop: 599€

(you save 20%)

1 VIP Ticket per workshop: 599€
The VIP Ticket includes 1 Single Ticket & a 1-1 60' meeting with the Sherpa