Event
Why this is for you
Feeling frustrated and fed up with wondering why your website's conversion rate is so low? Keen to get more leads, sales, or sign-ups? If the answer is yes to either, then this is the workshop for you.

Sherpa Ross Davies is the Managing Director at Strafe Creative, a digital design agency that is passionate about digital products that are both beautiful and functional. Conversion rate optimisation is at the heart of everything the Strafe team does, from driving signups for SaaS organisations to increasing e-commerce sales.

In this hands-on interactive workshop, Ross will deep dive into 'user objection hunting' - what it is, why it can help you and how to use it. By identifying the objections a potential customer has whilst browsing your site, you can tackle them up front through visual cues, giving the user confidence and helping build that all-important trust.

During the session, you'll have time to consider these strategies with your own business in mind. We'll discuss how this methodology goes beyond your website to spark new ideas for sales, marketing, communication, and operations strategies.

You'll leave the day feeling confident you can improve your conversion rate and with a clear understanding of how to find and address your potential buyers' objections.


Exclusive training for a limited number of attendees
This workshop has been designed as an exclusive event. That's why it will only be open to up to 50 participants, so that each attendee gets as much hands-on experience as possible and there is plenty of time for discussion and practice.
Real practice over theory
Today, more than ever, you need best practices, tactics, and actionable frameworks rather than theory. So, that is exactly what this workshop with Ross Davies is about. A highly interactive session, where you'll get the chance to participate at exercises with your own business in mind, as well as ask questions and share ideas with your group mates.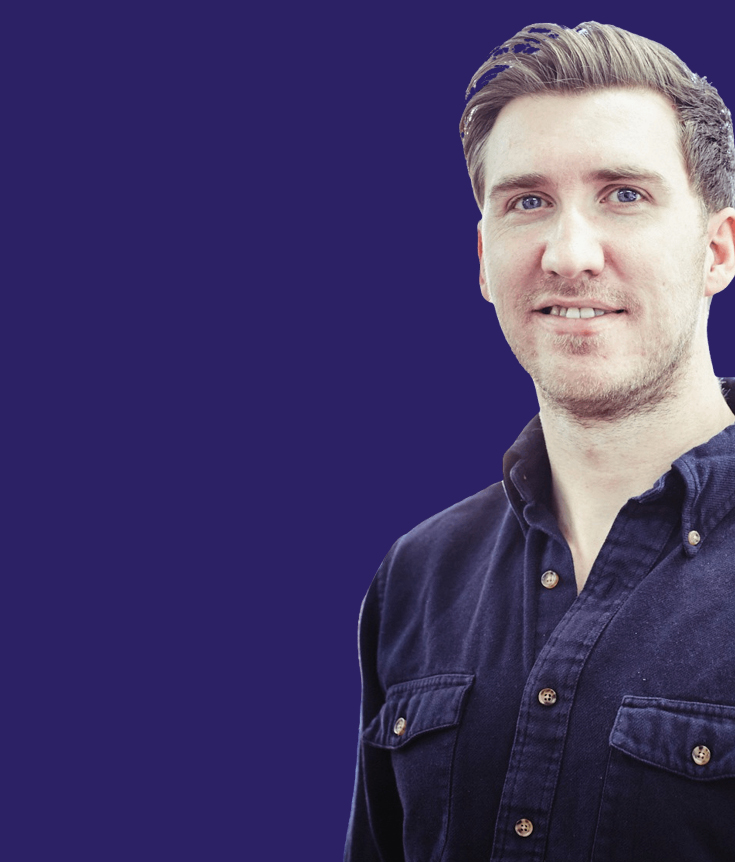 Growing up alongside the web led Ross to be fascinated by technology and design, yet he started his career as an ergonomics engineer in the automotive industry. The culmination of his experience and passions led to the realization his skills were transferable, and thus Strafe Creative was born.

Ross loves to find new and innovative ways to improve processes, whether that's in the way he runs his business or in the design process with clients such as Experian, BP and Empire Flippers. Strafe is listed on the prestigious 'Drum Recommends' agency database and in 2021 won Best Website in the UK Business Awards for their work with Adventure Base.

In 2020, Ross was hired as a systems architect and advisor for 'Open Kitchens' a not-for-profit helping to redistribute food throughout the pandemic. He helped to plan and create user flows, wireframes, digital components, and CRM that brought the platform to life and to date has enabled over 500,000 meals to reach those in need.

Ross is a proud husband and father, a huge basketball fan and loves Thai food.


"The Super Loyalty" Option
(you save 25%)
You save 25% when booking a single or group ticket for 4 or more workshops.
1 Single Ticket per workshop: 189€
1 Group Ticket (1x3 single tickets) per workshop: 449€ (you save an extra 20%)
"The Loyalty" Option
(you save 15%)
You save 15% when booking a single or group ticket for 2 or 3 workshops.
1 Single Ticket per workshop: 212€
1 Group Ticket (1x3 single tickets) per workshop: 509€ (you save an extra 20%)
"The Take your Time" Option
1 Single Ticket per workshop: 249€
1 Group Ticket (1x3 single tickets) per workshop: 599€

(you save 20%)

1 VIP Ticket per workshop: 599€
The VIP Ticket includes 1 Single Ticket & a 1-1 60' meeting with the Sherpa