Event
Why this is for you
GA4 is the biggest thing to happen in analytics in a decade! Despite the PR from Google Analytics (GA) about this 'upgrade', it is not a carbon copy of Universal Analytics. On the contrary, it is a completely new model that will impact everything we do around reporting.

Every single website that uses GA is going to have to break from what they traditionally know about Universal Analytics and adapt, migrate, and learn how to use the new platform.

But let's face it. No one likes change, change is hard. However, change also brings new opportunities, and there are some things we can do in GA4 that will get you really excited.

Join Jill Quick for this Sherpa Society workshop where you will look together at how to navigate your journey of using GA as you know it, to the new GA4 model, and how you can use GA4 to get more out of your marketing strategies.

Overall, this workshop is for you if…

You want to understand how GA4 works and how it is different from UA.
You want to grasp the data model and understand how you should approach your measurement strategy.
You want to learn about the capabilities of GA4 and the opportunities they bring for you.
You want to know how to create a GA4 migration plan for your measurement objectives.
You want to understand the user interface. Where the reports live and how to use them.

This workshop will walk you through the theory and will provide workshop activities to drive home the application and practical use of GA4. Jill will provide some GA4 migration worksheets to use in the session, which you are free to use for our own measurement plans. You should come to the session with access to a Google Analytics account. That said, you can use the Google Analytics Demo Account if you are unable to get access to one.
Note: this session does not include GTM implementation (theory or practice).
Exclusive training for a limited number of attendees
This workshop has been designed as an exclusive event. That's why it will only be open to up to 40 participants, so that each attendee gets as much hands-on experience as possible and there is plenty of time for discussion and practice.
Real practice over theory
Today, more than ever, you need best practices, tactics, and actionable frameworks rather than theory. So, that is exactly what this workshop with Jill Quick is about. A highly interactive session, where you'll get the chance to participate at exercises with your own business in mind, as well as ask questions and share ideas with your group mates.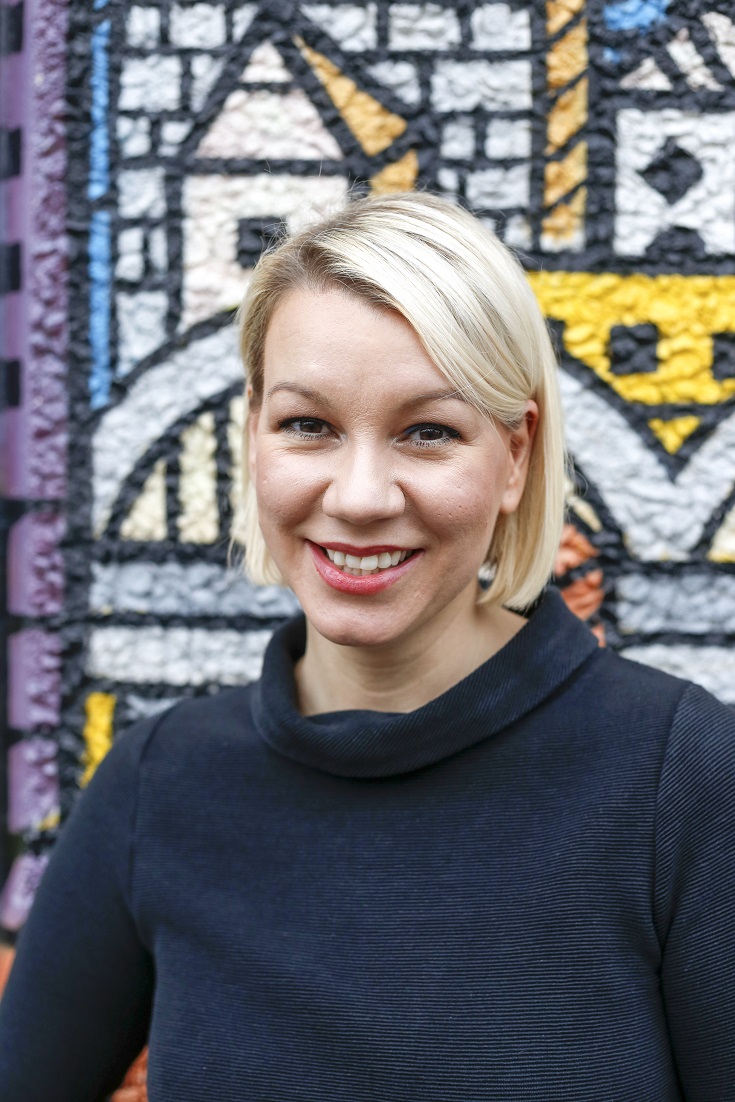 Jill Quick is an Analytics Consultant and Trainer and has been working in Digital Marketing for a very long time. She helps brands get the most out of their measurement strategy through training, reviews, and audits, to troubleshooting and consulting. She works with small startup founders, agencies, and popular brands you own in your home. She has a knack in creating guided, practical, step-by-step, paint-by-numbers style templates to get you where you need to be, faster.


"The Super Loyalty" Option
(you save 25%)
You save 25% when booking a single or group ticket for 4 or more workshops.
1 Single Ticket per workshop: 189€
1 Group Ticket (1x3 single tickets) per workshop: 449€ (you save an extra 20%)
"The Loyalty" Option
(you save 15%)
You save 15% when booking a single or group ticket for 2 or 3 workshops.
1 Single Ticket per workshop: 212€
1 Group Ticket (1x3 single tickets) per workshop: 509€ (you save an extra 20%)
"The Take your Time" Option
1 Single Ticket per workshop: 249€
1 Group Ticket (1x3 single tickets) per workshop: 599€

(you save 20%)

1 VIP Ticket per workshop: 599€
The VIP Ticket includes 1 Single Ticket & a 1-1 60' meeting with the Sherpa