For many practitioners and clients influencer marketing looks like a big scary animal - and it probably is sometimes. But what if it's done right, by the right people?
Fellow Sherpa Emma Wills is an Influencer Marketing Strategist at Seen Connects, an agency that specializes in influencer marketing and helps brands make the best from their collaboration with influencers.
In her recent presentation at the Social Media Conference '21, Emma talked about the virtues of influencer marketing and the impact it can have on the audience, if it's done with care and authenticity. As she puts it: "Content that tries to sell doesn't – but content that tries to help, does."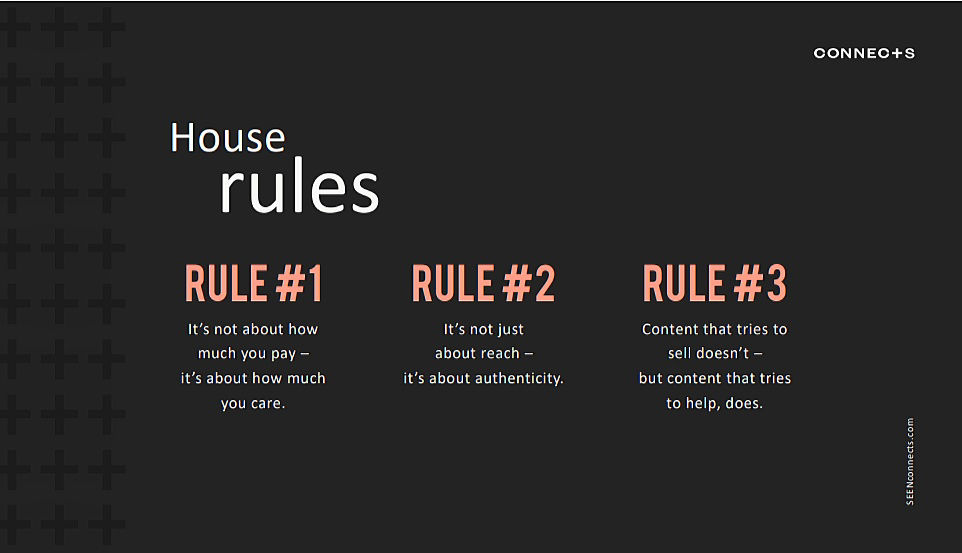 👁️‍🗨️ To find out more about strategic influencer marketing, see the full presentation here.